See what low lift, high impact really means
Contact us to get started
Move the Needle on Student Outcomes
ParentPowered is the proven way to deliver standards-aligned, evidence-based family engagement curricula directly to families. Each week, parents and caregivers receive text messages with fun facts and easy tips on how to promote their children's development by building on existing family routines – like pointing out letters on the shampoo bottle during bath time and naming their sounds or counting the number of steps as you walk to the car or bus.
Highly accessible ParentPowered is available in 10+ languages, with three one-of-a-kind programs: Core, Trauma-Informed, and developmental screening-driven Personalize Learning.
Collaborate to Meet Your State's Goals
The ParentPowered team has partnered with multiple state agencies to ensure the curriculum we deliver meets your state's goals. Whether you're focused on kindergarten readiness, reading to learn, or supporting families impacted by trauma, our track record of driving state-level outcomes speaks for itself.
And with multiple implementation strategies, we know how to meet your impact goals.
Get Real-Time Data You Can Use
When you partner with ParentPowered, you gain access to insights and reports that make it even easier to support families:
Quarterly family engagement surveys delivered straight to your Dashboard
Send your own custom surveys to learn what matters to your community
Annual impact reports are presentation-ready
Click data shows which resources families find most useful
Track enrollment data, to see how many families you're serving at any moment
What Parents Receiving ParentPowered Messages Say
"Getting ideas to help them engage in conversation, understanding different objects and shapes the represent."
"They're always a good reminder to be intentional with my child when we do day-to-day activities."
"With the suggestions you suggest I use them right away & use them over & over. My daughter remembers repetition & she is progressing very well."
"It has increased her engagement with us and us with her, so that has been nice!"
"I have found ways for her to elaborate conversationally in ways I wouldn't normally have thought of."
"[ParentPowered] is the same as having a life coach.. .very well needed and appreciated."
"With working full time, picking up from daycare, there is precious little time in the evening to connect with the family beyond dinner, these ideas help 👍."
"I appreciate the thoughtful suggestions and recommendations as daily reminders to be proactive in my children's development."
"Nos van guiando a sacar provecho de cada cosa cada sonido todo lo enseñado aplica hasta para mi bebé que tiene 15 meses y se ven los resultados ([ParentPowered] guides us to take advantage of each thing, each sound. Everything they've taught applies even to my baby, who is 15 months old, and I can see the results.)"
"Que es muy importante la comunicación y también La forma de comunicarnos con los hijos pequeños para ayudarlos en su aprendizaje. ([I've learned] that communication is very important and also how to communicate with young children to help them in their learning.)"
Enroll the hardest-to-reach
The ParentPowered team gives you multiple ways to connect with families, ensuring that even the hardest-to-reach receive support.
Your families will begin receiving texts
Each week, parents receive texts with fun facts and tips on how to support their children's development by building on daily routines.
Increase your impact
Support families all year long. You can also send custom messages, track click data, and survey families to learn what matters most to them.
Watch your families grow
Quarterly family engagement surveys and end of year impact reports show how your families are growing with ParentPowered.
ParentPowered
Products
Flexibly deploy our Core, Trauma-Informed, and developmental screening-driven Personalized Learning programs to provide targeted support to families throughout your State.
ParentPowered Core
Standards aligned whole child parenting curriculum to spark everyday learning moments
Trauma-Informed
Aligned to the protective factors framework to give families an additional layer of support
Personalized Learning
Curated curriculum based on a child's Ages & Stages Questionnaires®, Third Edition (ASQ®-3) screener results
Wondering which solution is the best fit for your families?
What State Partners Say about
ParentPowered
"We've all miscalculated how desperately families really wanted something like this."
"The biggest surprise was how easy the process was."
"What I love about it is that I can send out messages like 'we've got a meeting at this time and place.' And they all get it — Boom."
Read More About Our
Impact
A year of trauma-informed family engagement surveys means lots of key insights. See what families have to say for yourself.
By Mary Westervelt, director of marketing Across the country, the US agricultural sector relies on migrant workers....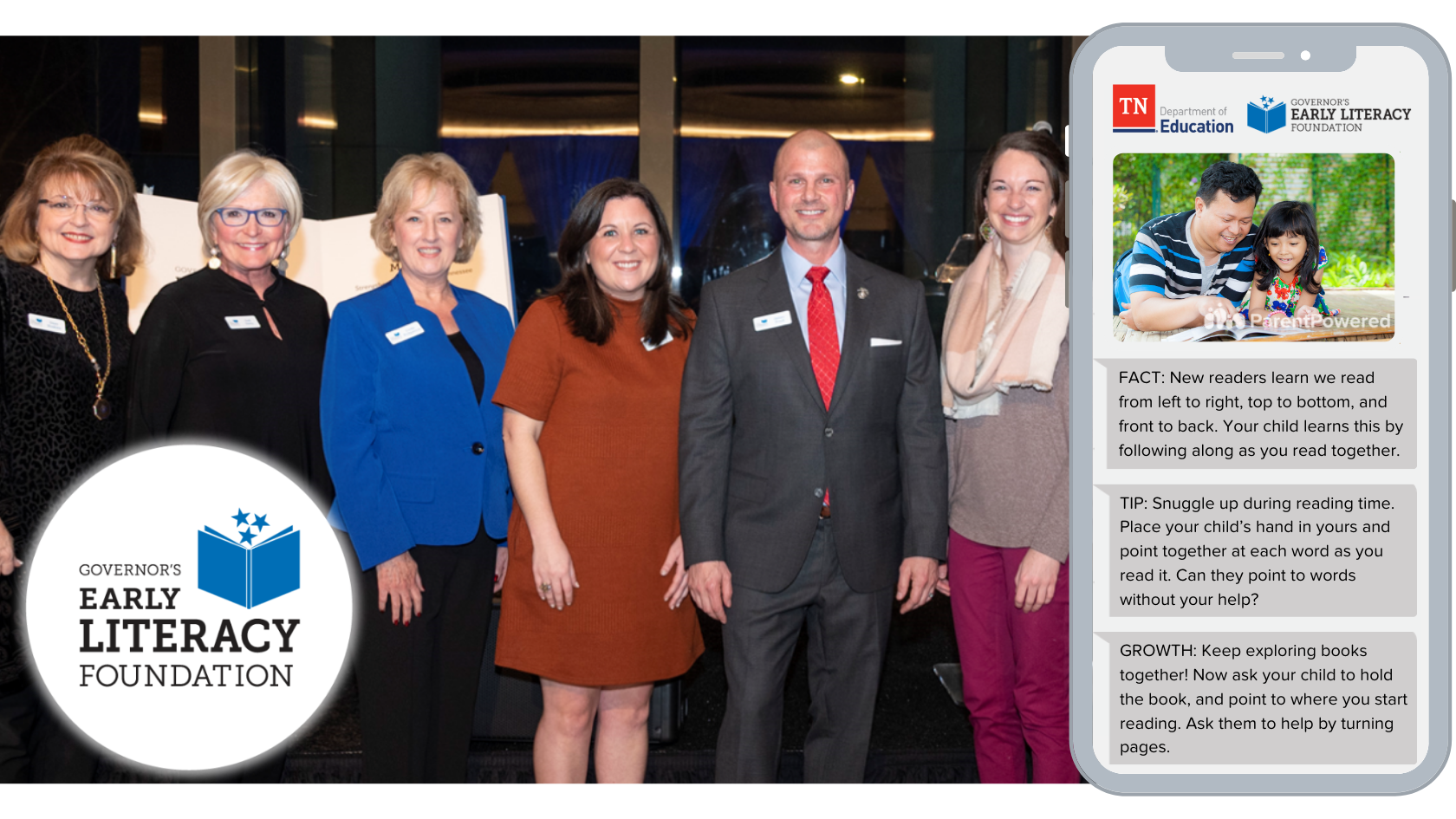 This is the story of how a small team with a clear focus, and an unwavering commitment to helping Tennessee children grow and thrive, achieved the extraordinary